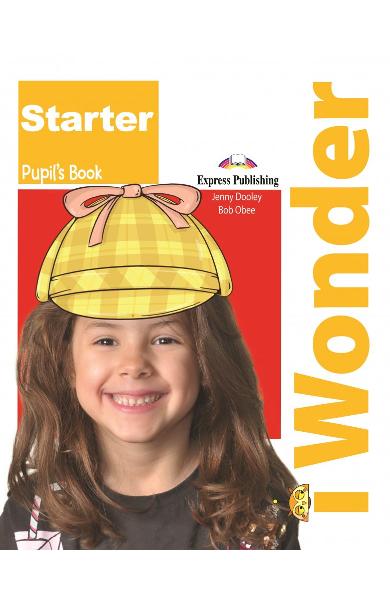 CURS LB. ENGLEZA I-WONDER STARTER MANUALUL ELEVULUI 978-1-4715-6995-1

Cod produs: 978-1-4715-6995-1

Editura: Express Publishing

Producator:

Autor: Jenny Dooley - Bob Obee

Nivel: Beginner

Nivel CEF: A1

Disponibilitate: Produs in stoc
CURS LB. ENGLEZA I-WONDER STARTER MANUALUL ELEVULUI 978-1-4715-6995-1
i Wonder brings the colour and excitement of the real world into the classroom. Pupils explore different school subjects through English, learn to be more critical thinkers and develop the 21st century skills that are necessary in the modern world!
Wonder! Think! Discover!
Cross-curricular Language Learning
Captivating dialogues with engaging characters
21st Century Skills focus (critical thinking, communication, collaboration and creativity
Development of Social and Emotional Skills (role play, craftwork, games, stories and values)
Combination of print and digital resources
Authentic documentary-style videos and animated stories