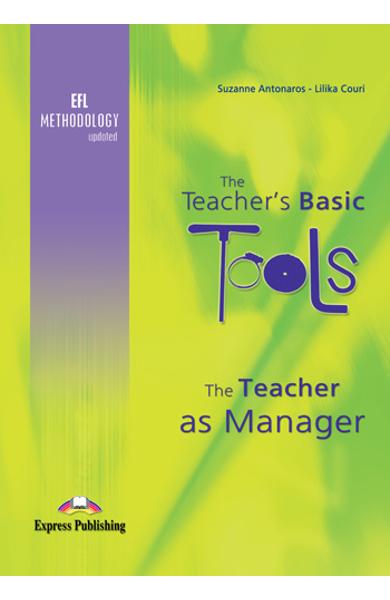 CARTE DE METODICA LB. ENGLEZA THE TEACHERS BASIC TOOLS THE TEACHER AS MANAGER 978-1-84679-763-7
54 Lei

(TVA inclus)
Costul de livrare se calculeaza odata cu adaugarea produsului in cos si selectarea localitatii destinatie.

Cod produs: 978-1-84679-763-7

Editura: Express Publishing

Producator:

Disponibilitate: Stoc limitat
Carte de metodică pentru predarea limbii engleze, ce se adresează atât profesorilor începători, cât şi celor cu experienţă. Conţine indicaţii esenţiale pentru un management eficient al clasei şi al orei de engleză. Informaţiile noi, utile şi practice despre managementul situaţiilor des întâlnite în procesul de predare a limbii engleze şi soluţiile propuse, sunt completate cu sugestii de activităţi pentru toate nivelele. Bibliografia finală poate fi un ajutor pentru cei care vor să aprofundeze rolul profesorului ca manager.
A series of teacher-training books on introductory methodology for beginner teachers, as well as developing professionals, who are interested in updating their skills and teaching techniques. The series covers the most basic and important areas of EFL methodology: The Teacher as Manager & Making Our Lessons Memorable.