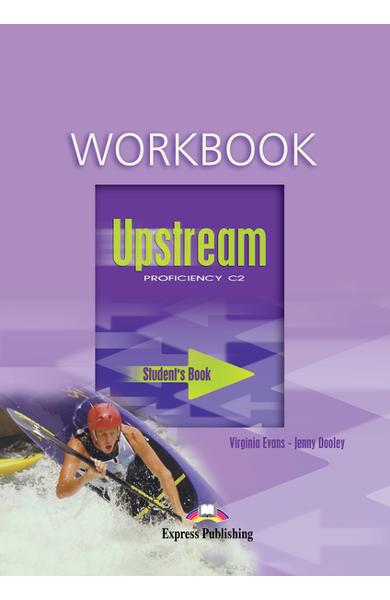 Curs limba engleză Upstream Proficiency Caietul elevului editie veche
32 Lei

(TVA inclus)
Costul de livrare se calculeaza odata cu adaugarea produsului in cos si selectarea localitatii destinatie.

Cod produs: 978-1-84325-536-9

Editura: Express Publishing

Producator:

Autor: Virginia Evans; Jenny Dooley

Nivel: Proficiency

Nivel CEF: C2

Disponibilitate: Produs in stoc
Caietul elevului conţine 10 unităţi de învăţare corespondente celor din manual şi are rolul
de a ajuta la consolidarea structurilor prezentate în manual, printr-o varietate de
exerciţii de tipul: dialoguri, alegeri multiple, joc de rol, completarea spaţiilor punctate,
formularea de întrebări sau răspunsuri, compuneri, asocierea cuvintelor cu imaginile,
dezbateri, reformulare de propoziţii, completarea cu expresia sau replica corectă etc.
Include exerciţii gramaticale ce conţin elemente teoretice, modele de lucru şi exerciţii
practice pentru asimilarea şi recapitularea structurilor gramaticale ale limbii engleze: The
Tenses, Gerund/ infinitive, Error correction, Comparisons, Stative Verbs, Exam practice,
Register tranfer, Structure and coherence, Inversion, Proof-reading, Conditionals, Wishes,
Indirect speech and Reporting verbs Speech, Causative form, The Passive, Word formation,
Articles and punctuation etc. Mai conţine un test de pregătire pentru examenul CPE Cambridge.